Chris Collins: the congressman who never stopped being a businessman
Stock tips, private loans, helpful legislation. In six years in Congress, Collins did it all — for himself.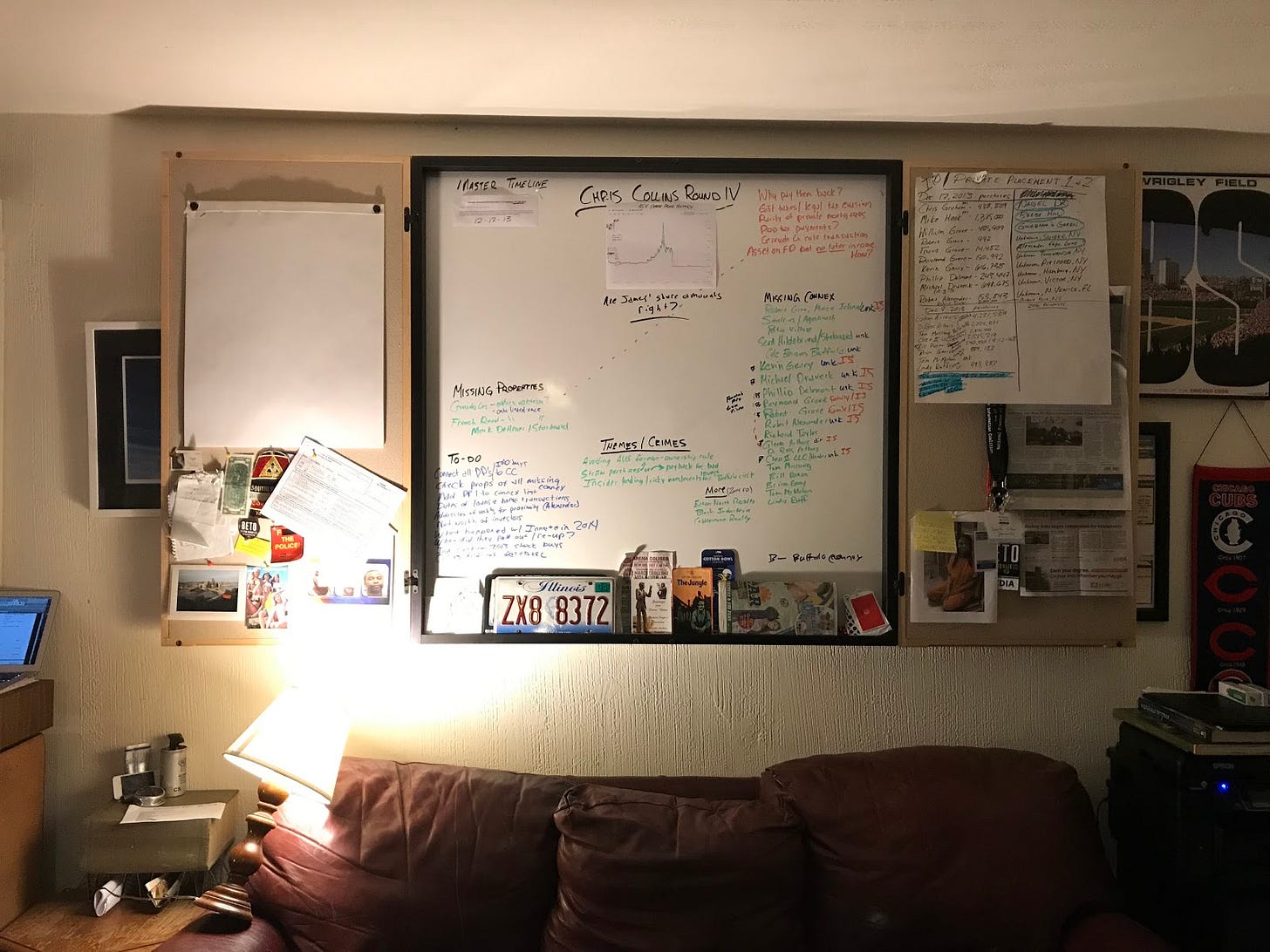 Here are some of the things Chris Collins has done since being elected to Congress six years ago:
Get sweetheart stock deals for his fellow lawmakers so they could invest in his company

Introduce at least five bills that would have helped the company make more money

Propose cuts to a federal program that helps poor hospitals which would have made his company more money

Asked a government scientist to talk to researchers at his company to help them develop a drug worth billions of dollars
Here are the things Chris Collins has been punished for: Nothing.
With the announcement yesterday that Collins will plead guilty to the insider trading charges he faces in Manhattan, that will change. With his resignation that followed, he'll likely avoid punishment for all his misdeeds as a member of Congress, many of which I've reported on over the last several years.
Back in Dallas, there was a big board in my office that I could close the doors to when I didn't want to look at the various facts and connections of something I was investigating. For the four months before I moved to Savannah I'd left it open, because every time I walked by I wanted to be reminded of the work that remained before my editor and I could publish our next Collins story. Call it negative motivation.
We didn't obviously didn't make it — and the details of that story, which I'll get to shortly, are more odd than damning. Those details are just part of an endless flood of stories and facts regarding Collins and other super wealthy members of Congress that shows this government is more disconnected from the lives of the average American than perhaps ever before.
That's in addition to being one of the richest and most corrupt governments in American history. Donald Trump has obviously done much to embed more corruption than ever in Washington, and the irony is lost on no one that Chris Collins was the first member of Congress to endorse Trump for president.
Now that Collins has resigned from office, whatever investigation the House Ethics Committee was planning to launch or had already launched — I could never tell, and no one there would answer that question — will almost surely disappear.
That means Collins will not be held accountable for all of the ways in which he tried to enrich himself with the power of his office while taking in a salary that is more than double what the average American makes. He is the absolute definition of a scumbag politician, and if he serves a single day in prison for his crimes it will have been well-deserved.
***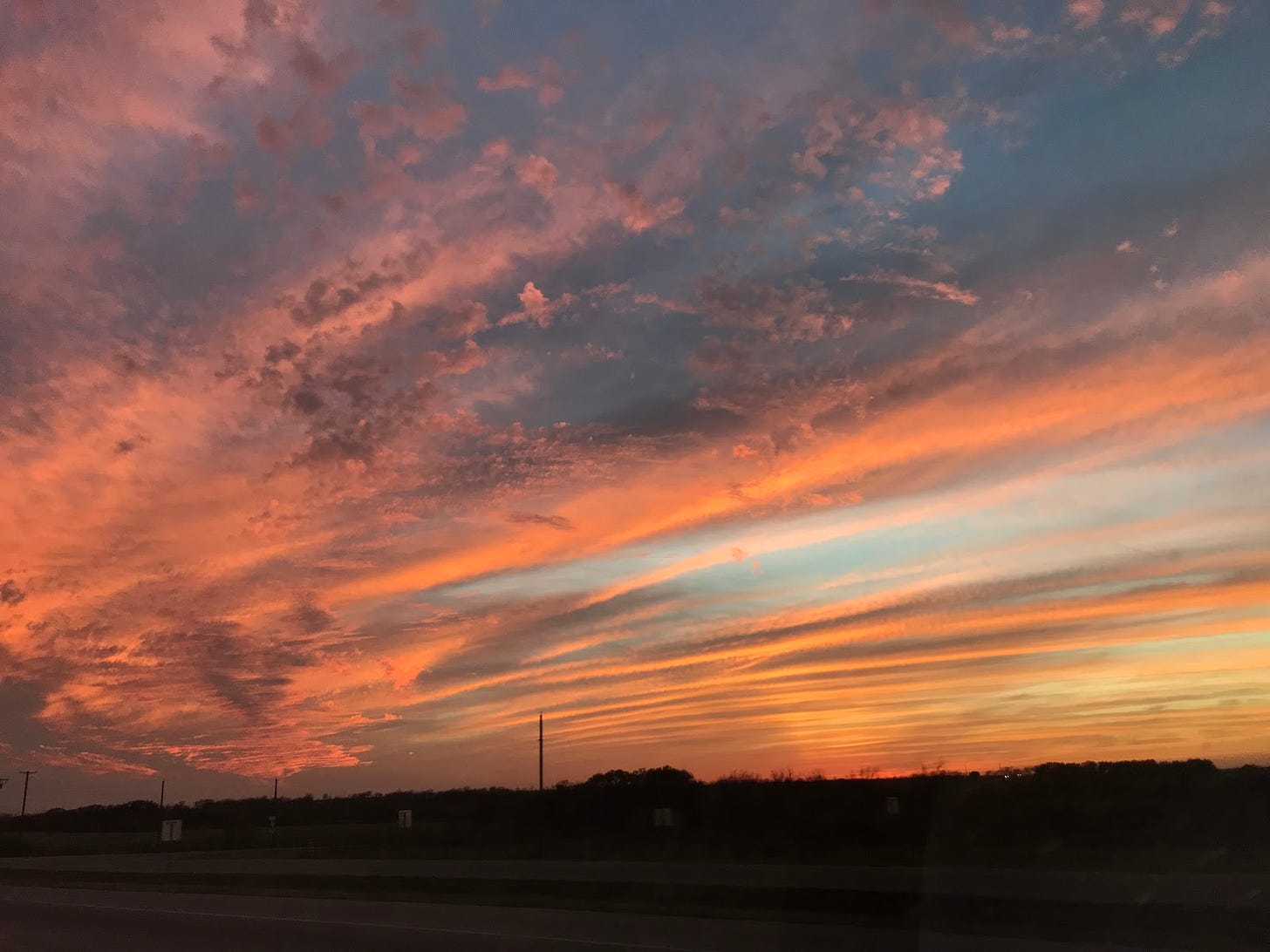 Collins is worth an estimated $43 million and ranks as the 13th wealthiest member of Congress. Before his indictment and while serving as the representative of New York's 27th district he made money from or served on the board of more than a dozen private companies. Making $174,000 a year as a member of Congress, Collins never stopped being a businessman.
He didn't have to. There are currently no rules preventing lawmakers from doing business with — or owning and operating! — private companies. (Although HR-1 has a provision to change that, which I'll detail in a forthcoming newsletter.) So Collins was free to sit on committees that regulated the very industries in which his companies operated. If that weren't enough, Collins supported or introduced five bills — one for nearly every year he served in Congress — that would have made his companies more money.
This is all well-documented, but in the spring I stumbled upon something in Collins' financial disclosures that wasn't.
Two witnesses who refused to speak to investigators about Collins had been loaned hundreds of thousands of dollars by the congressman. They also had at one point held millions of dollars in stock in Collins' Australian pharmaceutical company, Innate Immunotherapeutics, before that stock crashed and they lost big.
But they weren't the only ones who received loans in the form of rare, private mortgages from Collins. In all, the lawmaker from Buffalo loaned more than $770,000 in private mortgages to investors in Innate.
They include the Michael Hook, Collins' former chief of staff, who got at least $250,000 from Collins for a mortgage on a home in Cuba, New York, as The Buffalo News first reported.
What's odd is that Hook purchased the home in 2013 for $67,000, I found, and it has a current assessed market value of $97,000. Why get a mortgage more than twice the value of a home you already own? That's something only Hook and Collins can answer, and neither of them ever returned my calls.
The witnesses, Bill and Marcia Grove, have for years been close to Collins, who served as the best man at their wedding. When the Office of Congressional Ethics in 2017 sought to speak with the couple about Collins' dealings with Innate, the Groves refused.
In fact, Collins suggested they not cooperate with the probe.
"I will admit I told them to go to Wikipedia and to Wikipedia the authority and the leverage the OCE has," Collins told investigators, "and I would've stated definitively that the OCE does not have subpoena power and beyond that, make your own decision," Collins told investigators. "Get your own counsel; I can't tell you what to do because I can't tell you what to do, but make your own decision."
Collins went on to loan the Groves' son, Travis, $420,000 for a home not far from his parents in Florida. Travis also owned Innate stock before it came crashing down.
I could never find any specific wrongdoing in all this, no law that Collins was obviously breaking. But it was certainly weird. More than anything, what I took from all this reporting is something that I often conclude after looking through congressional financial disclosures: these people are not like us. Collins' finances are an endless web of connections and money moving around, and businesses, stock transactions, real estate purchases, loans and promissory notes. This makes him disconnected from the daily lives and struggles of average Americans, who often vote for very rich men like Collins because they see themselves in their wealthy leaders.
They have hope that they'll one day be rich like them.
The problem is that people like Collins rig the game for people like Collins, not people like you and I.
***
In the last four years I've spent many a night and early morning working on stories about Collins. Often times this involved reading transcripts of him at committee hearings or in the interviews he sat for with the OCE investigators.
In the silence of a sleeping home, I felt very connected to Collins, like I was coming to understand him. He speaks in an honest and unfiltered way, talking without fear or hesitation because he truly believes he never did anything wrong.
Everything is so innocent and normal in Collins' view. Lawmakers trading stock tips is just something that people do, he once alluded to. The bills he introduce that would have helped Innate weren't for that, they were created to help everyone.
When he told investigators how he and Tom Price first discussed Innate, he just laid it all out there, how the whole system works.
"I mean, I – again, when we're sitting on the House floor, killing time during a 20 motion to recommit, we talk about our kids, and we talk about our vacations and we talk about…the New York Yankees, in my case, my companies. Oh, yeah. So general conversation where if you look at what we're watching o C-SPAN, nobody sits in their assigned seats and nobody's paying attention. They all got their phones out and they're emailing. That's just what happens. So yeah, it would've been a discussion. It could've been elsewhere, it could've been at a dinner, but primarily Tom and I, you know we'd sit down next to each other on the House floor and chat and so I would've …he would've asked about the company and I can't tell you the total context because I can't remember but, somehow it would've been yeah, we're doing one last offering. And at which point, he said, "I'd like to consider participating. Can you get me the documents?" He's a sophisticated guy. He knows how private placements go. I said, sure. Write your name down, I'll have Simon get it to you."
And that's how easy it is. Two members of Congress just "sitting on the House floor, killing time." One tells the other about a company's hot prospects, then they tell a few more people, then the next thing you know, they're introducing a bill that will help that company (which Collins and Price did with the 21st Century Cures Act). Now everyone's happy. And the people who elected them are happy because they're creating jobs and lowering taxes, or they're not. Doesn't matter. The only thing that matters is that the system stays in place, because it's the system that actually rules us. We have Chris Collins to thank for being just the latest politician to prove that point.
***
All the photos on this story are mine. The first is from my old office in Dallas. The second was taken on the road in Texas. The third is from a hotel room in Austin.